Why is it important to have a positive company rating on Google?

Any company should understand the basics of reputation ranking. Usually customers are guided by a company's reputation rating based on reviews. Even so, many organizations miss this point and don't take the time to work with their online reputation. When searching for a company, an important factor is to focus on negative reviews for the company and the number of those reviews. With a negative rating, a brand loses customers, and that inevitably leads to a loss of funds.

A little bit of numbers when doing consumer behavioral analysis:


97% google search for campaigns in the local market and choose to search geographically;
95% of all users read a company review beforehand;
76% of searches end up selecting a campaign within 24 hours.

Equally important is the overall rating score. The higher the rating - the more trust a potential customer has. But not all customers study the reviews in detail; sometimes a customer just needs to look at the overall rating and the number of reviews of the company to make a call to this company or leave a request to purchase a service or product.

Slightly more than 20% of a potential target audience is unwilling to buy a service/good if they see even one negative comment or bad star rating in the top of Google output. Two negative reviews doubles the abandonment rate.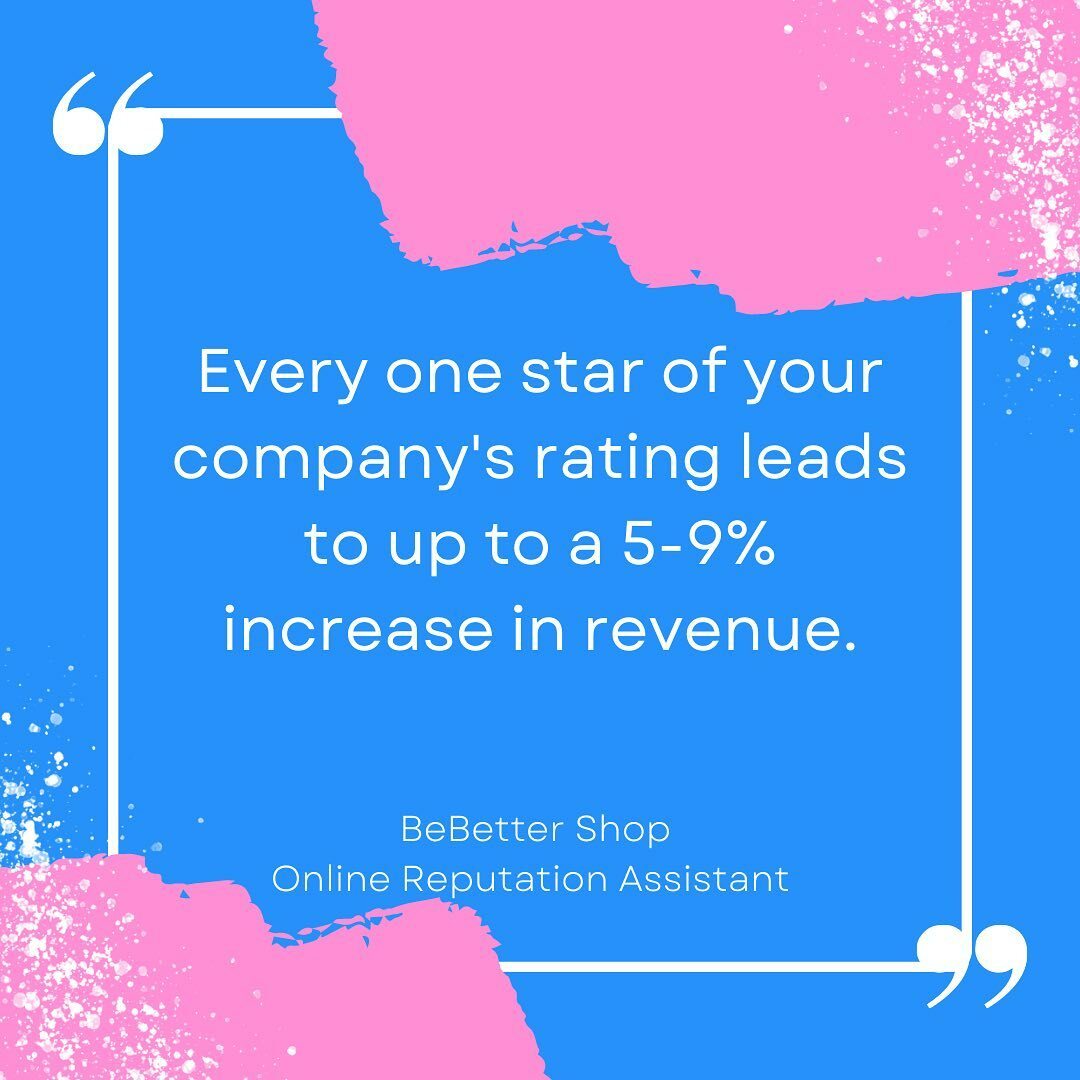 Number of stars and conversion

Such a concept as Google star rating implies a company's user rating on a 5-point system. The number of stars has a direct influence on conversion rates.

Interesting fact! The maximum conversion rate is reached not with five stars, but with a rating of 4.9. Consumers often do not trust a perfect rating.

The most visible increase in conversions starts at 3.5 stars. Studies show that companies see a 100-120% increase in revenue when they reach the 3.7 rating mark. This is the level after which a company's popularity begins to grow significantly. Anything below that score does not inspire confidence in customers. The largest jump in popularity starts at 4.3.

It' s not only the quantity, but also the quality of the comments that affects the conversion rate. But it is important to understand that each area in which a company operates has its own range of number of reviews. Positive comments are proof of a company's rating.

If the number of positive reviews is insufficient, then it will have a negative impact on the rejection rate of customers. Thus, regardless of the field of activity, an important point is to work with customer feedback.


Why is feedback important?

PR departments and promotion specialists know how devastating it can be for a company's ranking if negative feedback is left unaddressed. Recent data shows that if only one in 10 comments is responded to, the conversion rate is about 3%, whereas if one in three is responded to, that level rises to 80%.

Thus, by working through negative comments, more potential buyers will trust the company. Also, if you smooth out a negative review, there is always a chance to smooth out the buyer's dissatisfaction and not cause a desire to refuse to buy next time.


To summarize

So, it is safe to say that the rejection rate depends directly on the quality of the reviews, both positive and negative. A positive rating helps build a good brand reputation, which leads to increased sales and to beat your business competitor. To make a business competitive, there are 5 main things to consider:


You should always respond to every review to increase the brand's credibility percentage.
A "Google" star rating is required to be held to a minimum of 3.7 stars.
The highest conversion rate is achieved at 4.9.
The highest growth can be seen at a level of 4.4 points.
Even a rating increase by 0.1 points can increase the conversion rate by 25%.

Every company should closely monitor feedback and improve customer satisfaction scores. If the employees do not have enough time, it is necessary to hire a specialist on this issue.